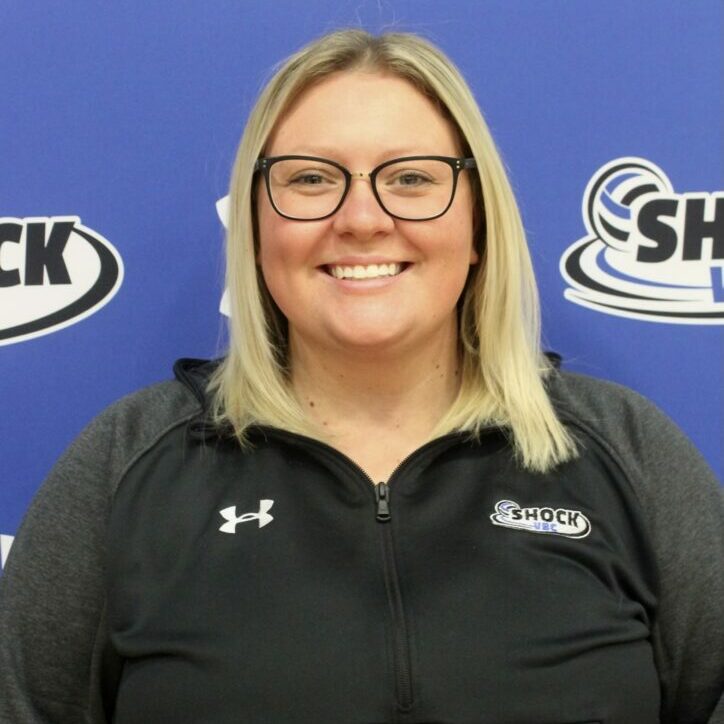 Coach Gillis began coaching at Shock during the 2019 club season after a standout career as a libero/defensive specialist at MacMurray College in Jacksonville. Even though she was recruited as a L/DS, she was asked to play multiple positions throughout her college career, and excelled at all.
Coach Gillis is known for bringing infectious, positive energy on the sidelines, and she is always learning the best new ways to help her teams excel.
Besides coaching at Shock, Coach Gillis is the Assistant Volleyball Coach at Blackburn College.
Coach Gillis is currently employed at Local Street Health as a Recovery Specialist. She resides in Nokomis with her husband Cameron, their daughter Lucy, and dogs Luna &  Nova.